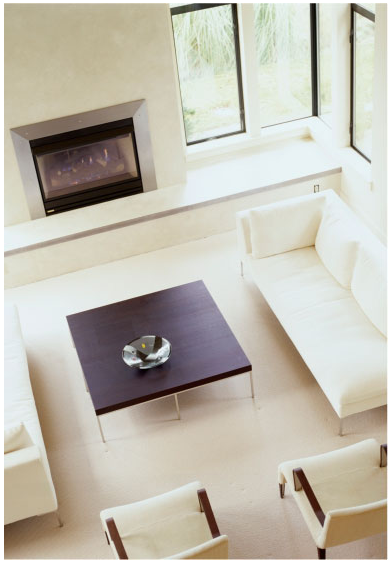 Last week representatives from Charles Luck, the Virginia-based supplier of exquisite stones from all over the world, were in town and shared their thoughts on the kinds of stonework we'll be seeing in residential settings over the next couple of years. They see new economic realities leading to a new way of thinking, living, and working—and consumers are yearning for a new sense of positive energy, simplicity, and a wholesome moderate way of life with products that have relevant, lasting value. Here's a look at the trends they're predicting and a taste of the ideas and inspiration behind them.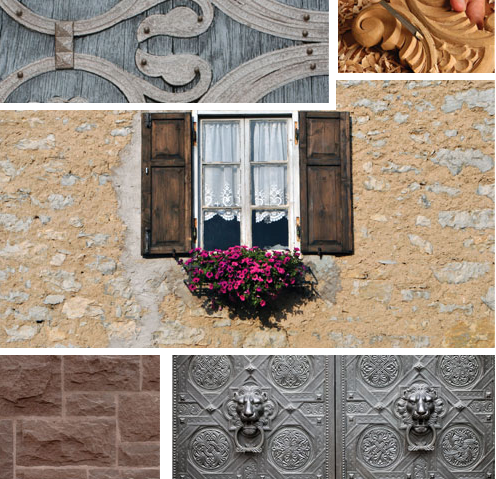 Heritage: This design perspective integrates heritage items and aesthetics with new materials and finishes to modernize interiors and develop spaces with a timeless quality. It is reassuring, comfortable and livable and reflects a renewed interest in handcrafting, artisanship and precious materials, and preserves traditional, classic codes, bespoke goods and principles of high quality. It will also include the following finishes and effects:
·  Antique effects
·  Embossed patterns
·  Sawn stone
·  Glazed varnishes
·  Embroidered metallics
·  Worn patina
·  Heavy bushhammer
·  Knobby weaves
·  Polished marble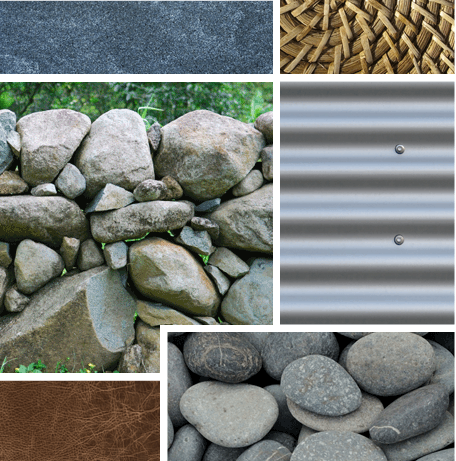 Honest: This design view focuses on the essentials of life and values of comfort, function and tradition. According the people at Charles Luck, its vocabulary speaks of indigenous products, an earth-conscious perspective, and minimal style where each piece is as chic as it is functional. Handmade goods, artisan foods, native craft and ancient global manufacturing techniques influence this story and purity also becomes a priority. The finishes and effects of this approach include:
·  Matte finishes
·  Pickled washes
·  Coarsely planed
·  Galvanized metal
·  Tumbled smooth
·  Heavily leathered
·  Translucent surfaces
·  Unglazed terra cotta
·  Lightly brushed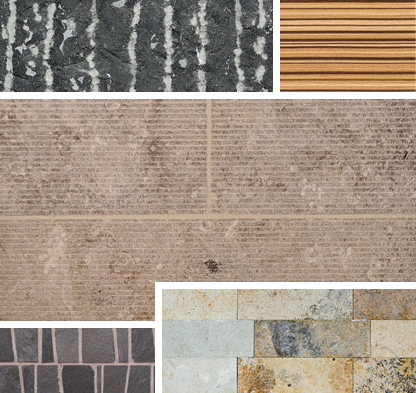 Blend: In this design approach individuality counters mass manufacturing and globalization. The Blend story pays homage to the importance of self-expression in art, fashion and design. And the emerging aesthetic reflects the fusion of craft and technology, urban and pastoral, traditional and modern. Its designs are calm and simple yet they experiment with form, line and color. Its finishes and effects may include the following:
·  Contrasting textures
·  Gauzy layers
·  Lightly striated
·  Milky glass
·  Slightly sandblasted
·  Coarsely snapped
·  Highly polished
·  Laminated surfaces
Understated: This view reflects the ongoing desire for simplicity and is an evolution of the "Whiteness" story from 2010, incorporating a full range of classic yet refreshed neutrals that are appropriate for today's attitude. This palette looks both new and nostalgic and offers an entire universe of nuance. The Charles Luck folks say that shades of gray and camel are the stars in 2011, but an even fuller range of muted tones is included in this narrative. The feeling is effortless but focused, not done in a careless manner, but put together with uncomplicated ease, creating a sense of order and subdued luxury. Its finishes and effects may include:
·  Honed matte
·  Stippled patterns
·  Acid wash
·  Etched designs
·  Shimmering metallics
·  Lightly thermaled
·  Opaque glass
·  Lacquered wood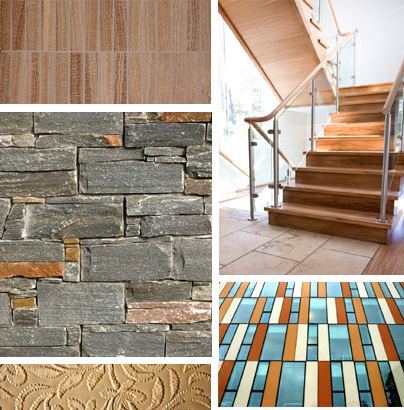 Revival: In an attempt to find equilibrium in these trying times, this design view reflects a return to the 1950s and 1960s for inspiration, allowing us to seek certainty and evoke memories of childhood. Safety and nostalgia are articulated through retro styling and the timeless appeal of mid-century looks and iconic goods, revamped with a streamlined look. The aesthetic's finishes and effects include:
·  Bas-relief patterns
·  Machined texture
·  Coke green glass
·  Glazed enamels
·  Splattered paint
·  Bright chrome
·  Oiled birch
·  Woven wirecloth
·  Linear repeats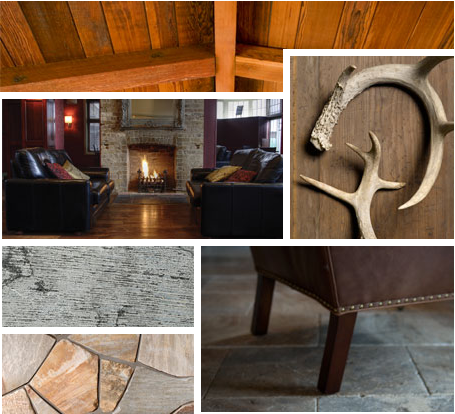 Wilderness: With a new emphasis on sustainability, a new urge to get closer to nature has emerged. An attraction to raw materials, intricate patterns, rich colors and inspiring textures of our natural environments translates into a trend of luxe ruggedness. It honors the beauty in the flawed and the primitive and marries the natural and manmade to create an eco-sensual elegance that is nourishing and authentic. It's at home either in the country or in a luxury loft and its finishes and effects include:
·  Rusty accents
·  Distressed surfaces
·  Buffed patina
·  Roughly hewn
·  Faded vibrants
·  Heavily ribbed
·  Weathered exposure
·  Hand planed
·  Handtool chiseled
For the full Perspectives report for 2011, including inspirations and specific products from Charles Luck, visit its Web site.