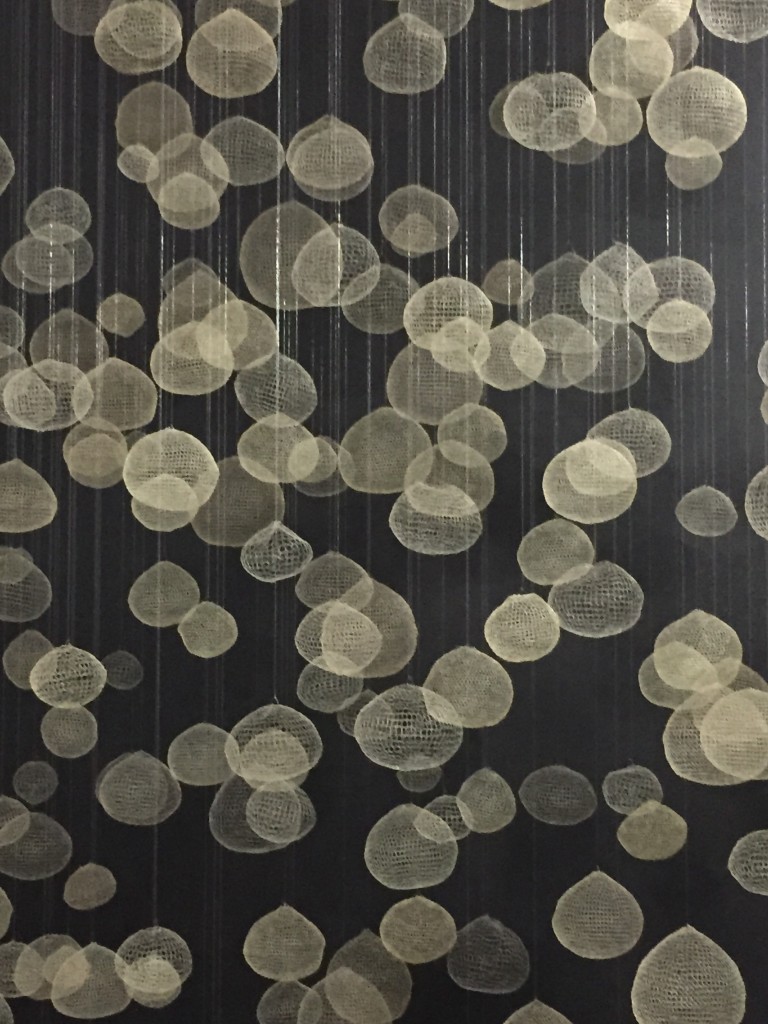 In an homage to Milan Kundera, the Diana Lowenstein Gallery in the Wynwood neighborhood of Miami has mounted an extraordinary exhibition of works of 12 artists, who have produced sculptures and mixed media that explore the dimensions of lightness and weight. More than 14 years in the making, the exhibition was curated by Ombretta Argó Andruff, whose efforts here were triggered by a rereading of Kundera's masterwork, The Unbearable Lightness of Being.
In the 1984 classic novel, Kundera writes: "The heaviest of burdens crushes us, we sink beneath it, it pins us to the ground. But in love poetry of every age, the woman longs to be weighed down by the man's body. The heaviest of burdens is therefore simultaneously an image of life's most intense fulfillment. The heavier the burden, the closer our lives come to the earth, the more real and truthful they become. Conversely, the absolute absence of burden causes man to be lighter than air, to soar into heights, take leave of the earth and his earthly being, and become only half real, his movements as free as they are insignificant. What then shall we choose? Weight or lightness?"
Inspired by these thoughts, Andruff collaborated with artists in Eastern and Central Europe and Cuba to plumb notions of light and weight over several years—and the results of their efforts are coalesced in the exhibition called "The Ambiguous Lightness of Being," now on view at the gallery until March 31, 2016. For more information, visit the gallery's web site.