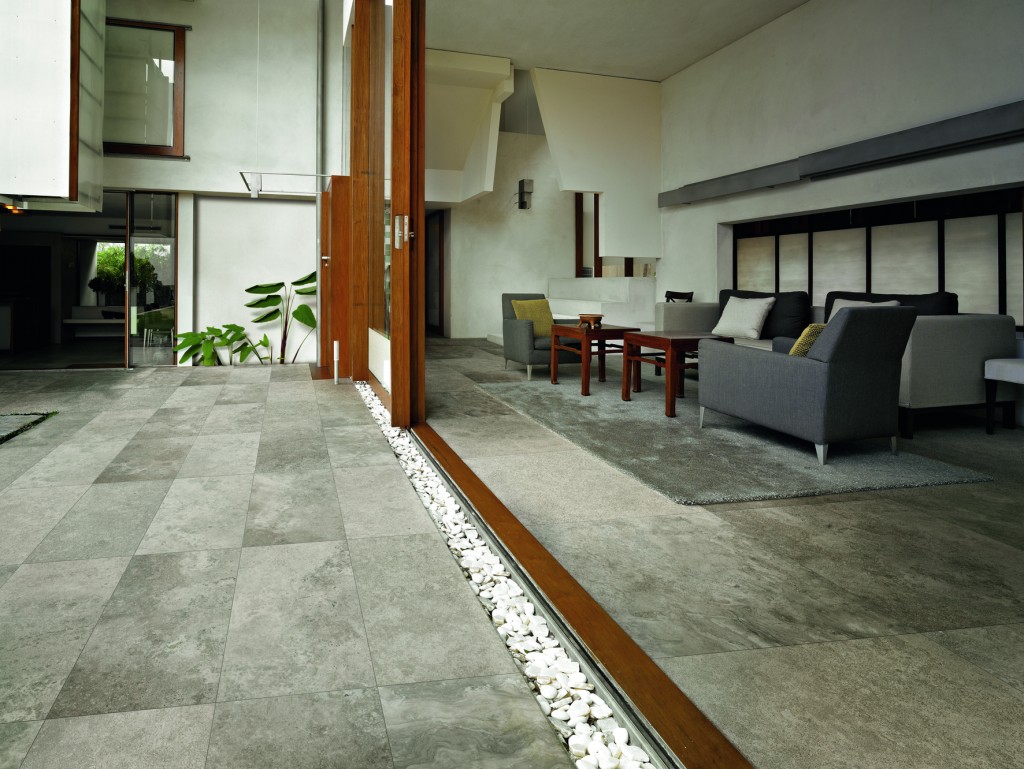 Interested to know the latest trends and innovations in residential tile and stone? Plenty were on view at the Coverings trade show in Las Vegas. As impressive as the vast range of new design ideas in porcelain, glass and ceramic tiles were the technological and sustainable strides being made in these surfacing materials. Here's a round-up of some of the dominant trends, along with impressions from award-winning trend-watcher Patti Fasan, who presented her tile and stone outlook for 2011 at the show:
•Stone-look tiles: Just as laminate flooring manufacturers have mastered making flooring material that isn't wood but looks just like it using inkjet printing technology, tile manufacturers are now making tiles that look exactly like all kinds of different stones at more affordable prices—and the manufacturing of these tiles is easier on the environment than the quarrying of real stone, too. Florida Tiles and Porcelanite are a couple of the many companies offering stone-look tiles—from marble to limestone to travertine and more.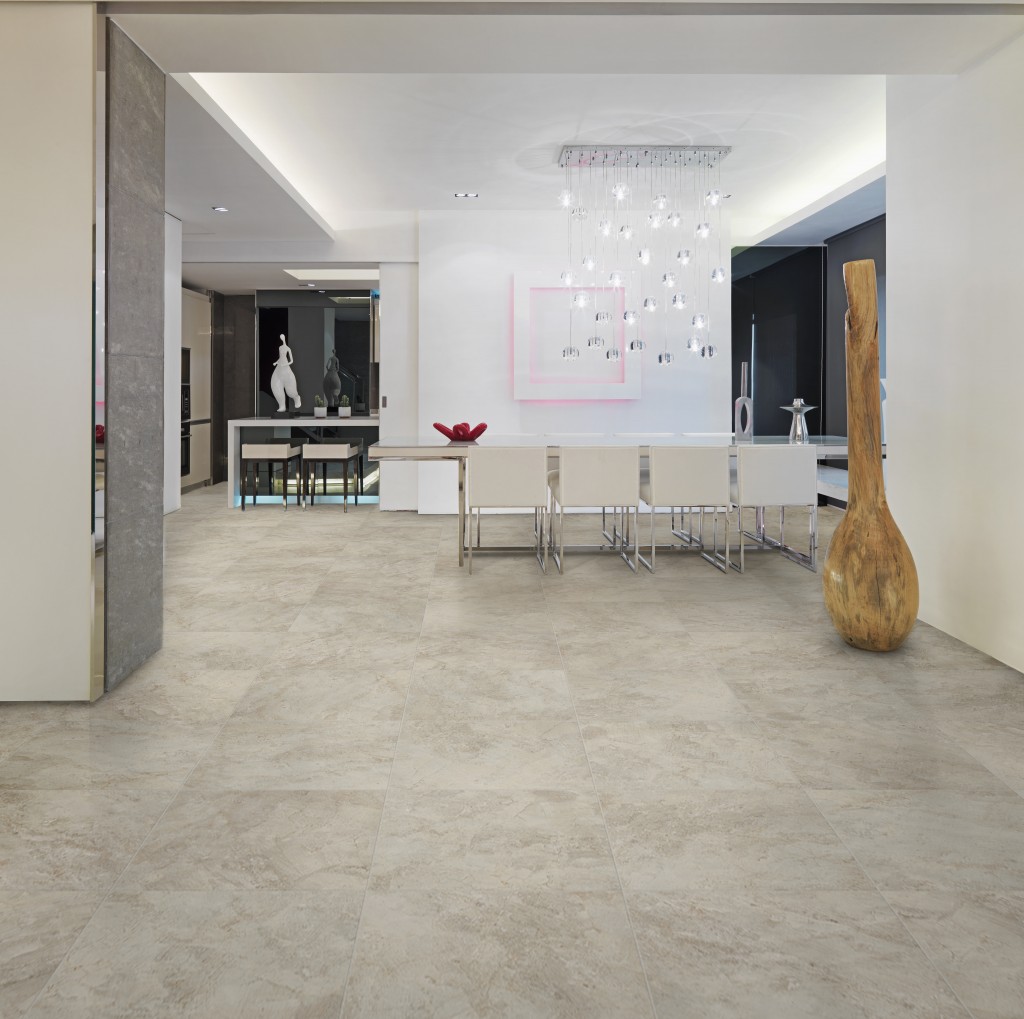 •Wood-inspired tiles: In line with tiles in the Hamptons collection from Country Floors'  in New York, wood-inspired tiles were favorites among design editors not only for their interesting design, but also for their eco-friendliness—they're the first tiles to qualify for points in the U.S. Green Building Council's LEED certification program (see my post from 11/19/10 for more information). Several companies at the show were offering variations on wood-inspired tile in a wide range of interesting colors, including the tiles shown here from Cerim Ceramiche's Greenwood collection.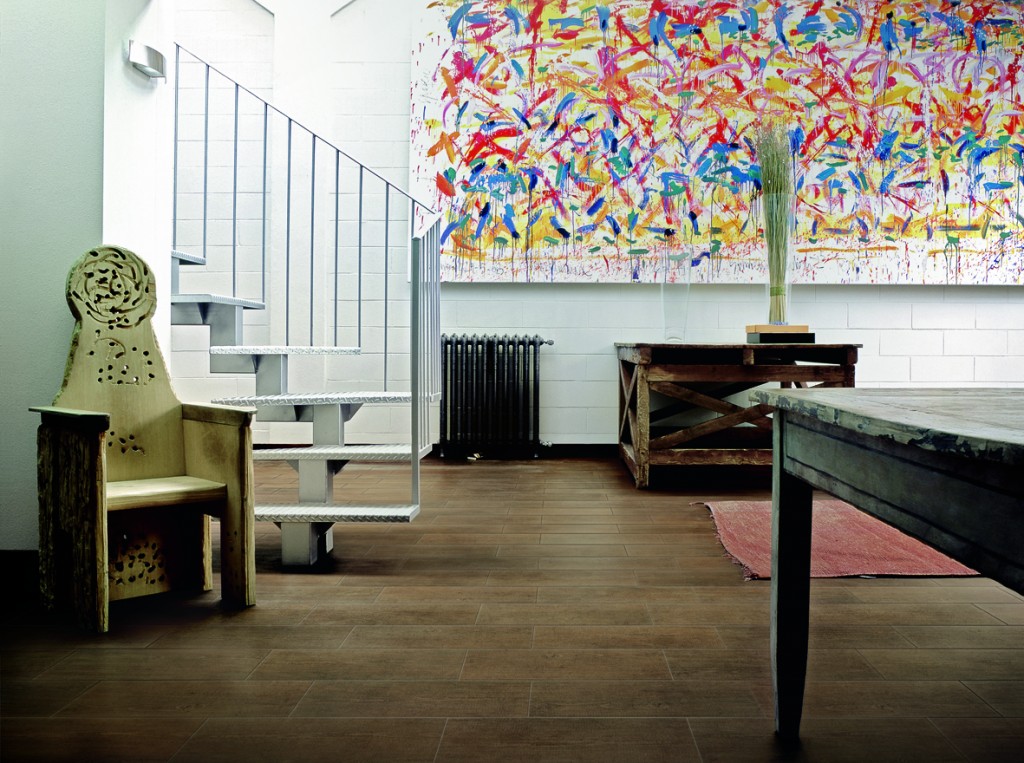 •Bold pops of color and intricate patterns: Gorgeous mosaics by Sicis highlight the ways in which color and pattern can add zip to a room. For precise color control, a new program called Color By Numbers from leading tile manufacturer Crossville lets you match your tiles to some of the paint colors in Benjamin Moore's Aura paint color palette. And to produce the subtle curvy patterns in its new Jardin collection Artistic Tiles employs advanced water-jet technology to cut the refined shapes.
•Subway-style tile in glass: This image of designer Ingrid's Leess's kitchen, which you can see in my new book, The Happy Home Project, when in comes out in June, is a lovely example of subway-style tiles rendered in colored glass.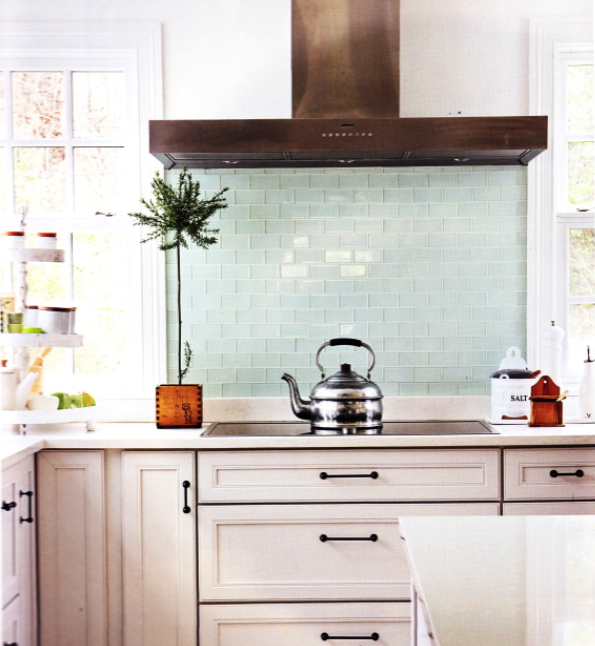 •Large format tiles: Big tiles for floors and walls, especially in rectangular shapes, were everywhere. Ceramiche Lea's 48"x48" tiles were big news.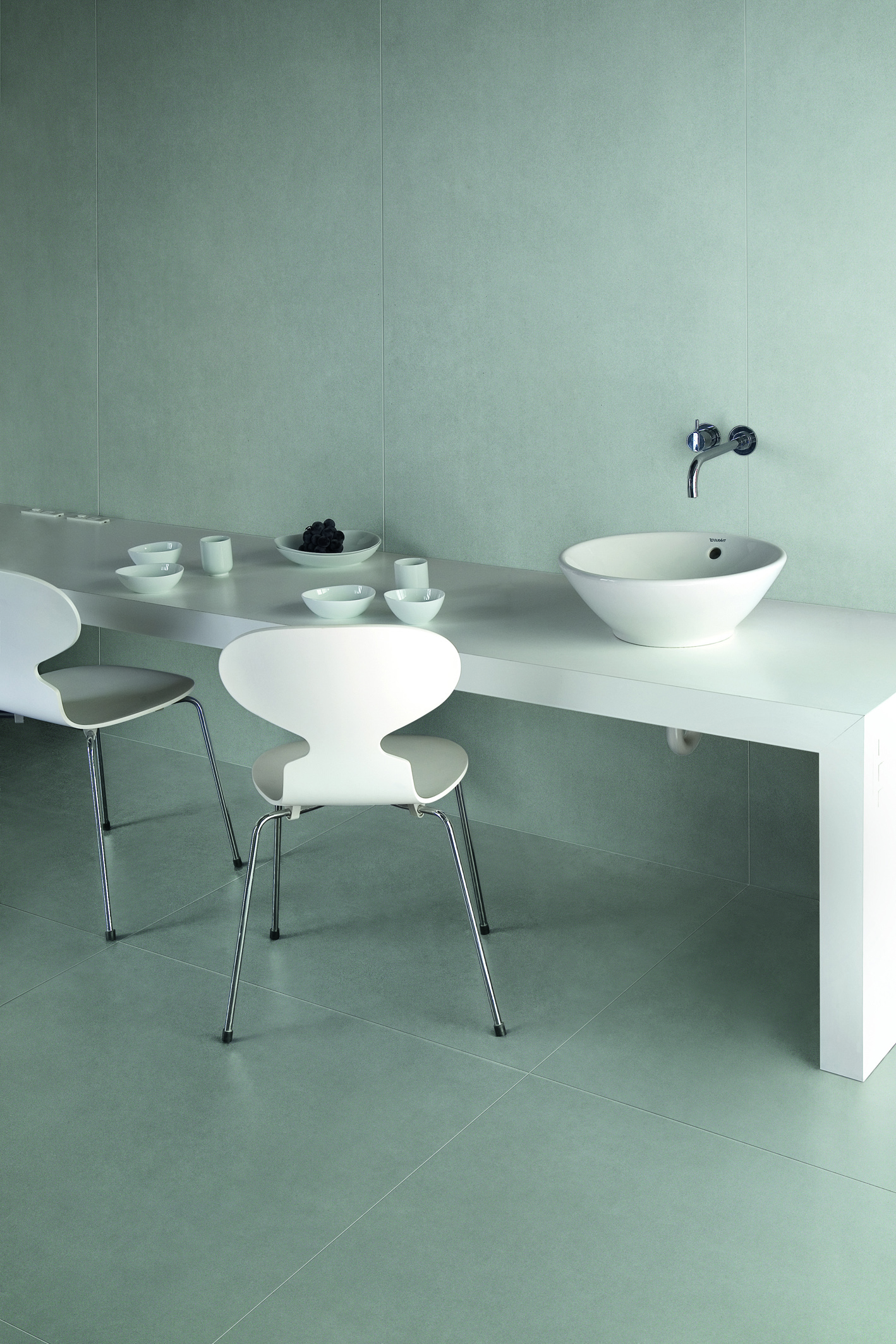 •A shift in tone: Trend-watcher Patti Fasan predicted tiles in warm tones like camel and champagne emerging in residential settings in the coming year. Thanks to fashion influences, she also sees purple and blue tones in the tile picture for 2011 as well as hits of metallics, especially copper, in glass mosaic tiles. Sicis, Onix Mosaics, Mosaico+ and Vetriceramici are among the companies that produce beautiful glass mosaic tiles.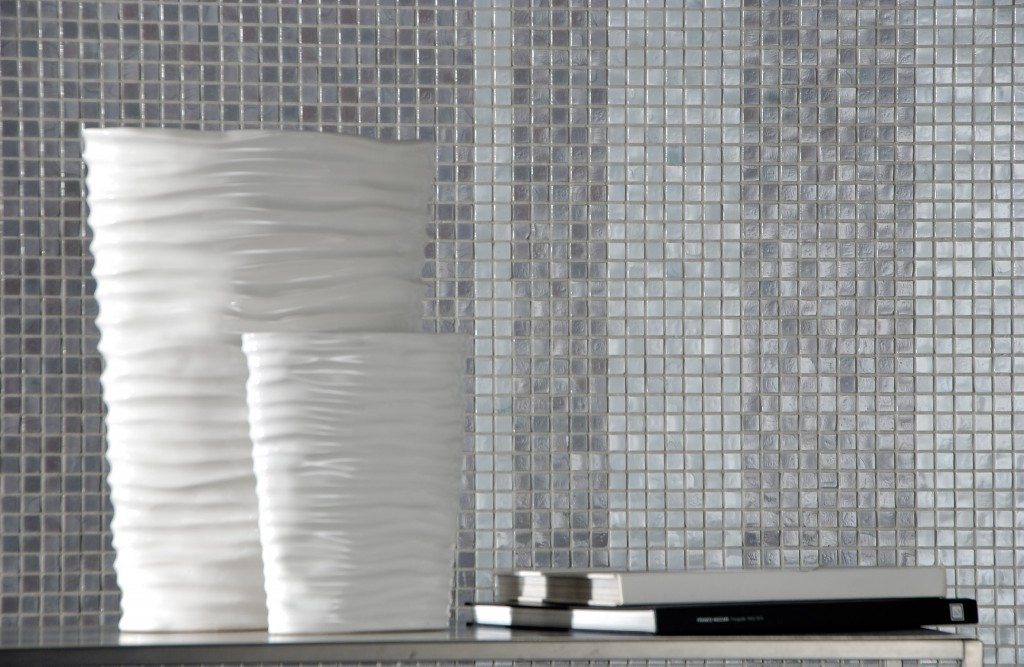 •Textured surfaces and intricate patterns: Fasan also pointed to an array of surface treatments that are taking tile in new directions. Tiles with folded, twisted and stretched surfaces as well as many featuring micro-patterns, basket-weave characteristics, quilted leather looks, embroidered lace motifs, and wallpaper-like were among the fresh textures we can expect to see more of in the coming year, she said. Portland Cement Co. and Artistic Tiles are among the companies offering beautiful tiles with inventive textured surfaces.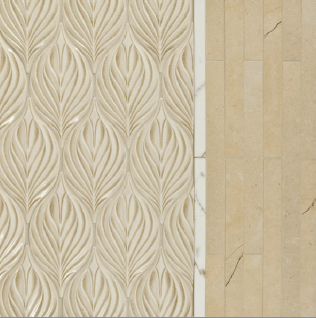 A significant new technological advance in tile has resulted in the production of slim tiles. These thinner, lighter tiles can be applied directly over existing tiles to update a room while minimizing environmental impact. Ceramiche Lea's Slimtech tiles are a fine example of this type of tile. If you're interested in undertaking a project like this, a new product called Bondera TileMatSet will make the project easier. It's an advanced tile adhesive on a roll that also repels water and resists cracking, letting you grout the same day to finish small jobs quickly. To find out more about this product, visit its Web site. To enhance the quality of life for people with chemical sensitivities, Casalgrande Pandana presented its bios.antibacterial ceramics, the only slab tile with antibacterial properties in the full body of the tile. These tiles not only provide a 99.9 percent reduction of the four main bacterial strains, they also contribute to earning LEED-ID (Innovation in Design) credits. Stone Peak is another company that offers antibacterial tiles. If you're serious about installing tile in your home, experts at the show recommended working with a certified tile installer. You can find one in your area by visiting the Certified Tile Education Foundation's Web site.
For more information on the Coverings show in general, including videos of some of the happenings, visit its Web site.