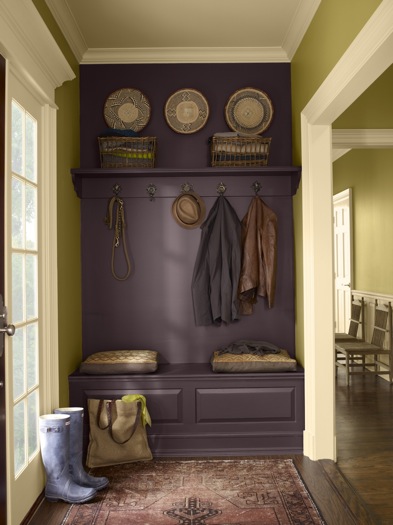 As one year comes to a close, it's always fun to start imagining possibilities for the next. Like music, movies and haircuts, one of the most distinctive markers of an era is color.
Wanting a glimpse of the hues we're most likely to see in homes across America in 2011, we talked with interior designer and Benjamin Moore color expert Sonu Mathew to find out which colors she and the paint company expect to see emerging in the months ahead. She started with Benjamin Moore's color of the year called Vintage Wine, which, she says, reflects the idea of balance. "Whether you're balancing work and home, or you're out of work and redefining and rebalancing your life altogether, there's an emphasis now on doing work we value and investing more in our homes so that we have an incredible experience in all aspects of life," she says. Vintage Wine, a deep plum infused with a rich dark brown undertone, expresses this sense of balance by merging the contrasting associations we have with its two dominant tones, says Sonu. "The plum tone is often associated with creativity, imagination, and quiet luxury," Sonu explains. "Our associations with this color have historical roots, stemming from the time when purple dyes were made by crushing mollusk shells and were difficult and expensive to produce, and so were seen only in clothing that could be afforded only by royalty or members of the church." The earthy, grounded brown undertone, "seen in tree branches and soil," says Sonu, "softens the plum with Nature's influence and gives it a warm, tactile quality."
Sonu also talked about a range of other colors in Benjamin Moore's Envision Color 2011 forecast, which is divided into three broad palettes—each the result of different influences and each defined with different themes, but all capable of being integrated into an evolving scheme. She defined these palettes as Soulful, Spirited and Dreamy. Here's a summary of each:
•Soulful: Characterized with words like personal, expressive, warm, authentic and welcoming, this palette combines color influences from around the globe.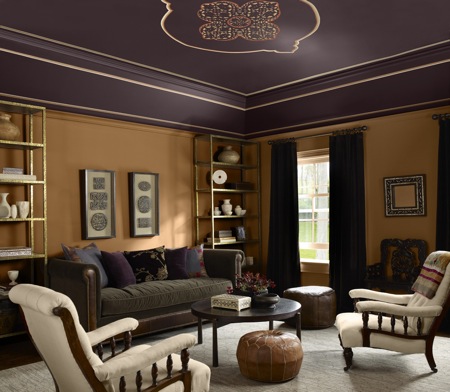 •Spirited: Expressed with words like vibrant, creative, bold, energizing and playful, this palette begins with a base of black, white and gray and is brightened with punches of fuchsia, turquoise and grape green.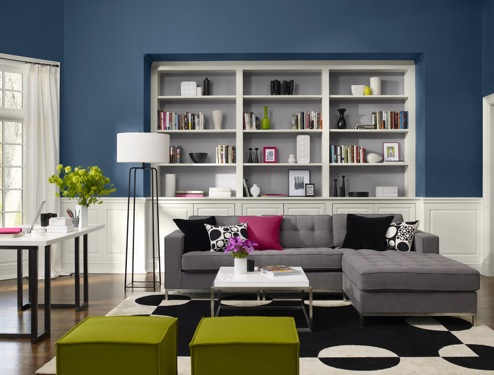 •Dreamy: Defined with words such as serene, harmonious, inviting, luminous and flowing, this soft palette includes a spa-like dusty pink and cool grayish white balanced with edgier colors like smoky green and charcoal, which are "surprising, but not shocking," says Sonu, "because the intensity of these hues is relaxing and open."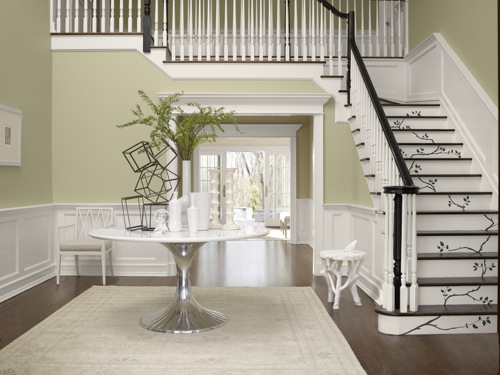 To find out more about the latest color and design trends, visit Envision Color 2011 online, where you can see the full photo gallery, explore interactive color palettes, meet professional guest painters, browse the furnishing and accessory guide and more. To learn more about Sonu's ideas on color, visit her blog Living Color with Sonu.