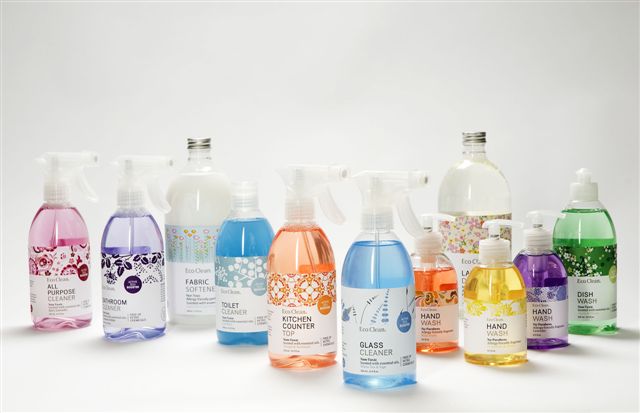 We have no shortage of friends—both male and female—who are fanatics when it comes to keeping a clean house. One of them is New York real estate agent Pavan Uttam, who us a few of his household cleaning ideas:
I am a self-proclaimed clean freak. My son's au pair tells people that I am the most uptight man she has ever met when it comes to cleanliness. The woman who cleans my home, on the other hand, loves my cleaning habits and she tells me she has a cushy job. Here are my strategies to keeping three key areas of the house super clean:
1. As often as possible, I like to remove shoes by the front door. Shoes carry so much dirt and bacteria from the street—especially in the city where dogs as well as people contribute to the grit and grime. In my opinion, the streets by far are the biggest incubator of dirt, filth and bacteria. If you remove shoes by the door, you save a lot of time and energy cleaning floors, as they'll remain cleaner longer. I also like to keep slippers by the door to put on as soon as I take my shoes off. Once my shoes are removed, I also tend to wipe off the bottoms with a paper towel and then place them directly in the closet. If you have kids, I believe this is a must-do—as children often sit on the floor and play. The only exception is when you have guests—you can't have everyone walking around in their bare feet. After guests leave, I spray Eco Clean All-Purpose Cleaner on a Swiffer and wipe through!
2. Immediately after a shower once or twice a week, I also spray non-toxic, concentrated Eco Clean Bathroom Cleaner, which includes fragranced essential oils, in the bathtub. I leave it there for the entire day and when I come home after work the bathroom smells incredibly fresh. The cleaning solution works with the water that remains in the tub after the shower to soak up and suspend the dirt and soap scum. All I have to do is wipe it clean with a wet sponge. This simple approach saves water and time. It also prevents lime-scale formation in the bathtub. Ditto with the toilet—I just pour some Eco Clean Toilet Cleaner inside the bowl before leaving for work. After work, I just use the brush to clean. For the seat and the rim, you can use the Bathroom Cleaner and wipe dry with a paper towel or wipe.
3. If you cook a lot like I do, a big problem in the kitchen is caked-on food in skillets, pans and casserole dishes. To minimize this problem, I spray Eco Clean Kitchen Counter Top Cleaner or add a couple of drops of the Dish Wash liquid with a little water into the pans and baking dishes immediately after I cook and move the food into a serving dish for the table, and leave the pans in the sink. After the meal, the dishes are easy to rinse and sponge clean—saving a lot of scrubbing time. Plus, the cleaning solution and water mix keeps the sink from smelling. While cooking, I also keep a micro-fiber cloth or kitchen towel on hand, spray it either with Eco Clean Glass or Kitchen Counter Top Cleaner and use it to wipe the stovetop or counters. When food spills are still moist, they wipe off easily—and immediate cleanups prevent spilled food, sauces and wine from staining the counter top, too. Another bonus with using Eco Clean products is the fact that they're non-toxic and contain no ammonia, bleach, phosphates or petrochemicals, so I have no issues handling the towel or cloth sprayed with the cleaners while cooking.—Pavan Uttam