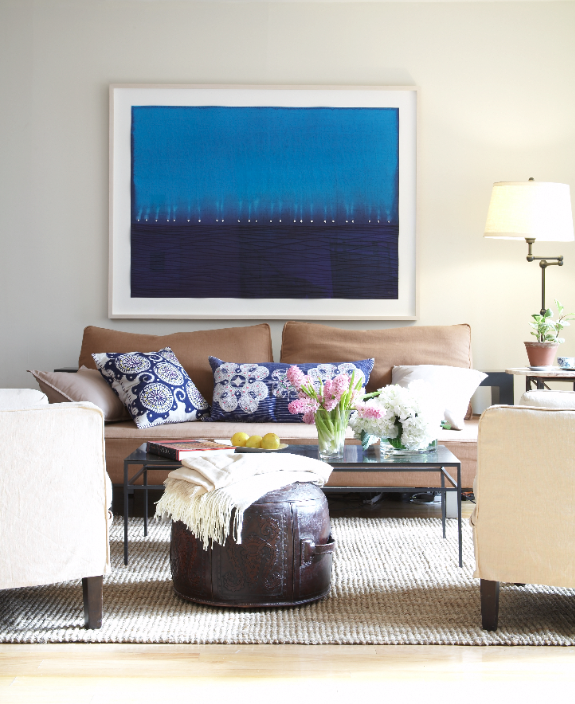 Each new season calls for a change of scene inside, too. Consider switching out wool carpets and velvet pillows for a woven jute rug and some zippy woodblock-printed, indigo-dyed and embroidered pillows from John Robshaw.
The designer describes the pillow making technique like this: "You touch a woodblock to wet clay and then to the fabric. After the clay dries, you dip the cloth into the indigo vat and the clay stays on. One dip gives the fabric a sky-blue color, two dips and it deepens to cobalt, three dips and its a saturated midnight blue. Then the fabric is laid out to dry in the sun and later the clay is washed off. The dyer says the indigo vats are like a mistress because they need constant attention."
If you'd like some John Robshaw pillows, too, now is a good time to get them. His Web site is offering a holiday sale and you can get 15 percent off on orders over $250 through January 1. Just use promotional code: HOLIDAY at checkout to get the discount. Plus, you can always get things, like the Tarnby rug in the room above at great prices at Ikea. To visit its site, click here.